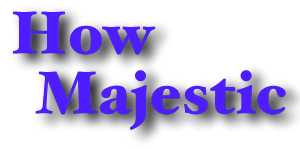 The original group was recruited by Calvary's then-pastor David Mullen. After rehearsals during the summer of 1998, they began a weekly contemporary service on Sunday evenings. The original group consisted of
Jamie Topper - Guitar/vocals/group leader
Elaine Wersky - Keyboards/flute/vocals/musical director
Pete Weber - Guitar/flute/percussion/vocals
Matt Linder - Bass
Bethany Carlson - Vocals
Kellene Kozub - Vocals
Nancy Moormeier - Vocals
Marti Felter joined the group on vocals after a few weeks. Elaine, a public school music teacher, had access to percussion instruments and introduced them to the group. Soon, they were occasionally joined on congas by Roger Linder, but he was not yet an "official" member. In time, Kellene and Nancy left the group.
In 1999, the evening service was discontinued, and the music team played at the regular Sunday morning services about once monthly. When Matt was unable to continue due to work commitments, Roger stepped in to play the bass. Bethany left for a year to accompany her son Chris, who was with the touring company of Les Miserables. Janelle McMillan joined on vocals. Dylan Espegren, son of our Intern Pastor Frank Espegren, joined briefly on percussion. During this time, the group began playing more frequently during services and ended up playing every other week. The format of the Easter Vigil service fit the group well, and it became a standard part of their schedule over the next few years, including a service with Bishop Mattheis.
In 2000, the group was recruited by Elaine to put together a concert to support her participation in a marathon raising funds for Cancer research. It was at this concert that the name "How Majestic" was first used. The name was suggested by Roger because one of the most frequently played songs in their repertoire was "How Majestic Is Your Name" by Michael W. Smith. The message in the title seemed pretty clear.
The focus of the group began to change and instead of only leading worship, the group also sought out other opportunities to play together. They soon were asked to play at weddings, ordinations, special services and other church gatherings. In addition, a Sacramento Conference assembly allowed them to be exposed to a larger audience when it was held at Calvary. They would go on to play at two other Conference assemblies. In addition, they played at a special exchange service where Bishop William Wiegand of the Sacramento Diocese and Pastor Mullen exchanged pulpits.
By 2000, Matt was able to rejoin the group and Roger moved to guitar. Before year's end, Jamie and Elaine had left, Bethany returned and Marti became the group leader. Bethany was asked to fill in on keyboards. With Elaine's departure, the borrowed percussion instruments departed as well. However, Elaine made a gift of several new shakers and tambourines. How Majestic purchased its own set of congas. Roger and Bethany shared the musical director role. Ted Shieberl joined the group on vocals and Carol Milloway joined on guitar and vocals. With Roger and Carol on guitars, Pete took the opportunity to switch to percussion. The congas became an important part of How Majestic's sound.
In 2001, Roger proposed that the group create and perform a rock opera. After some discussion and input from Pastor Mullen, they decided to move forward with a post-Easter story, which eventually was titled "40 Days: Resurrection to Ascension." Roger had previously written the music used for the show, and Roger and Bethany collaborated to develop all new lyrics. After a few months of development and rehearsal, the rock opera was performed at Calvary on May 6, 2001. Group members Marti, Roger, Ted, Janelle, Bethany and Matt took on various roles, with Pastor Mullen taking on the role of Jesus. Since that time, several of the songs have remained in the group's repertoire, especially "Breath of The Spirit".
During 2001, Linda Griffith occasionally joined the group on vocals and John Kreutzer became the backup bassist as Matt's availability once again became limited. John proposed a service based on the musical concept of using rock music songs with a religious theme, and the idea was further developed and used as a "Rock Music Sunday" where the group featured songs like "Spirit In The Sky" and "Jesus Is Just Alright," popular radio favorites in the 1970s. The concept was very well received by the congregation.
In 2002, Pastor Mullen was elected Bishop of the Sierra Pacific Synod, and How Majestic was asked to play at a Sacramento Conference reception honoring him and at his installation service in Stockton. Exposure at this service, with about 700 in attendance, led to additional requests from other churches, including Atonement and Our Redeemer, and a third Sacramento Conference assembly at American Lutheran in Woodland. A second "Rock Music Sunday" was developed with songs of "Love, Support and Friendship" as the theme. The song "Shine" has become a regular part of their repertoire since then. Marti left the group in the fall (and helped to establish a contemporary team at Advent Lutheran), and Bethany took on a more limited role as an occasional member. Roger assumed the group leadership.
In 2003, John became the permanent bassist with Matt's departure. How Majestic led a weekly Taizé service during Lent, and continued it bi-weekly afterwards. They were asked to participate in Calvary's entry for the North Highlands Memorial Day parade, and to appear on Lutherans ALIVE! in October. Cathy Kreutzer joined the group during the summer on vocals.
For the Lutherans ALIVE! taping, group members Linda Griffith, Cathy Kreutzer, John Kreutzer, Roger Linder, Janelle McMillan and Pete Weber performed "Shine," "Breath of the Spirit" and "How Majestic Is Your Name."
To wrap up the year, they played at Lutheran Church of Our Redeemder's 50th anniversary celebration, Pastor Martin Lettow's installation service, and did Christmas caroling in Rio Linda.
For a brief time in early 2004,
Teri Delise
joined the group on keyboards, then in the fall
Andrew Davis
took over that role. The group continued to expand their appearances with concerts and services for Sierra Pacific Synod Gathering 2004 worship, Rio Linda's 10th annual Farm and Tractor Days, the Dorothy Booker Interfaith Musicale, "Celebrate America!" Memorial Day event at Advent Lutheran Church, "Worship in the Park" at Rio Linda Depot Park, the "Lutherans ALIVE!" GALA Celebration event and will wrap up the year with a special selection of Christmas carols at the Governor's Mansion and Christmas caroling in Rio Linda.
---
How Majestic Home Page